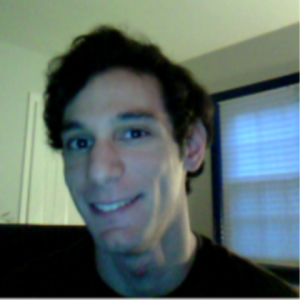 In the month of November we will be welcoming our first resident, Brooklyn based game designer Josh Raab. We decided to ask him couple of questions to get to know him better.
1. Who are you? Where are you from? What do you do?
I'm Josh Raab, a game designer and developer from New York. I grew up in the suburbs of NYC and currently live in Brooklyn. I studied ancient history as an undergrad, and recently finished my MFA in Game Design from the NYU Game Center. Over the past couple years I've also co-founded two small indie game companies, Studio Mercato and Studio Wumpus.
2. How did you hear about Kollafoss Gamedev Residency?
I heard about it through my friend, classmate, and colleague Sigursteinn Gunnarsson. He posted it on the NYU Game Center Facebook group and I was intrigued.
3. Why did you decide to go on this adventure?
I've been wanting to leave New York for a while, for a long list of reasons. It's dirty, smelly, loud, and overcrowded, and there are tons of distractions – I think it's bad for creative work. A farm in the middle of nowhere in Iceland, on the other hand, sounds like a great place to focus and get inspired. In particular it'll be nice being able to walk around in nature again. I miss that from when I was growing up.
4. How do you think Kollafoss will differ from your usual place of residence?
It's just about as different from New York City as it could be! Going from overcrowdedness to complete isolation, from total urbanization to extreme rurality. On a personal level, I'll go from having a ton of social obligations to none at all. It's going to be quite a change of pace.
5. Do you have any specific projects in mind you will be working on during your stay? Or are you planning to improvise?
Yes, I'll be working on Sumer, my masters thesis which I've continued to work on as part of Studio Wumpus. It's a real-time digital board game where players platform around a ziggurat and compete to perform ritual sacrifices to the Sumerian gods. I might also work on a small side project or two.
6. What do you think will be the most interesting element of this trip?
It'll be interesting to see the effects of the lack of social interaction. Of course, I'll be talking to people on the internet, but it might be hard not being physically with people, especially my girlfriend. We're planning to play online games like Minecraft together though so we can at least interact that way.
7. What do you think will be the hardest thing about this experience?
Other than the social isolation, the weather will be rough – I am not a cold weather person! That said, I like working at night, so the lack of sunlight might actually end up being a good thing.
8. Anything else you want to add?
I've heard so much about how beautiful Iceland is, and all the Icelanders I've met have been such friendly, funny, amazing people – I can't wait to visit for the first time! Also, I'm hoping to be able to stay in Reykjavík for a month after I finish the residency, so I can see how I like a more normal Iceland living experience :)
Looking forward to meeting you!